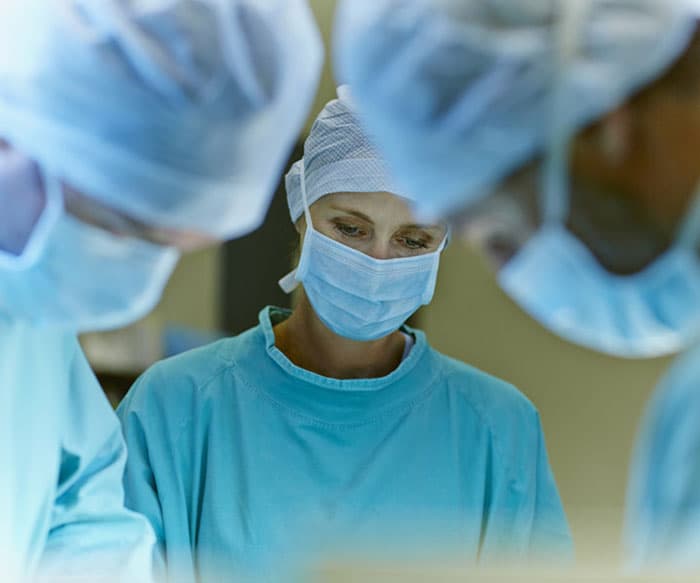 Anastomoses and Surgical Outcomes
Dedicated to modernizing life-and-limb-preserving treatments in microvascular, vascular and gastrointestinal surgery, Buck Surgical's patented coupling technology solves anastomotic failure with its novel and efficient method of performing anastomoses.
Over 1 million anastomosis procedures are performed in the United States annually. Most anastomosis procedures use outdated, manual suturing techniques that date back to the early 1900s, or they use complex stapling mechanisms introduced in the 1970s. These antiquated techniques not only fail in up to 20% of cases, but also extend operative time, which increases the likelihood of surgical complications by 1% for every additional minute. Furthermore, the skill and special equipment required to perform these procedures is not available through every healthcare provider, which limits patient access to necessary surgeries.
Microvascular reconstructive surgeries are dependent upon arterial and venous anastomoses to successfully transplant tissue from one area of the body to another. Unfortunately, approximately 10-15% of these procedures require re-exploration due to anastomotic concerns. Gastrointestinal surgery brings even greater concerns, with each anastomotic failure carrying a 36% mortality rate.
The medical industry has seen little innovation in anastomosis techniques since the introduction of surgical staplers in the 1970s. More recent developments like sutureless couplers offer modest improvements, but cannot connect vascular connections greater than 4 mm in diameter or 0.5mm in wall thickness. Buck Surgical has developed a novel, efficient and patented coupling technology, that is easy to use and rapidly creates a connection to provide unobstructed flow.
1 Chen KT, Mardini S, Chuang DCC, et al. Plast Reconstr Surg, 2007;120(1):187-195
2 Turrentine FE, Denlinger CE, Simpson VB, et al. JACS, 2014;220(2):195-206